Blueline Testing are a fully INAB acredited aaterials testing laboratory and are leading sepcialists in the water & gas pipeline industries. We have over 30 years experience working with engineering consultants and civil contractors on large scale civil engineering projects providing highly professional services to our valued customers.
Our materials testing facility consists of a state of the art pipeline conditioning room, machine workshop and testing laboratory. Our testing equipment and software is fully calibrated and maintained in accordance with our current INAB accreditation. Our laboratory operates in strict accordance with our quality policies, work practices and standard operational procedures which have been developed and maintained in full compliance to ISO 17025:2017.
Our experienced team consists of highly trained professionals consisting of project managers, engineers, laboratory technicians and field engineers. Our team at Blueline Testing Ltd offer multidisciplinary background and experience. We have extensive expertise in the construction industry combined with the required technical expertise in areas of material science and piping technology. Customer satisfaction is our first priority, and we pride ourselves on clearly understanding the requirements and needs of our valued customers. We have structured our business so that we are agile enabling us to offer greater accessibility and offer flexibility to meet the changing needs of our customers.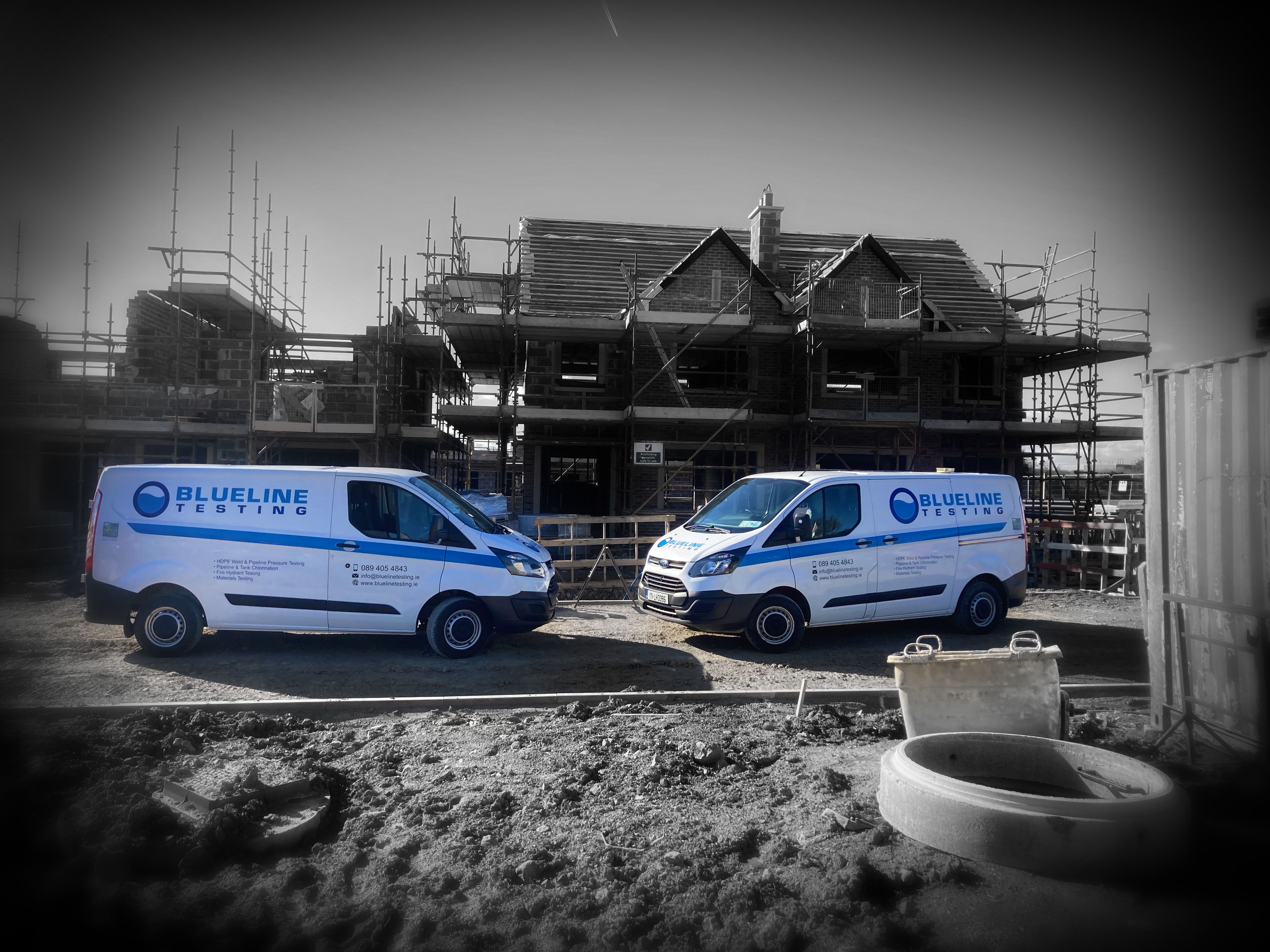 Blueline Testing Ltd are uniquely positioned to offer the full suite of services to civil contractors in the water and gas industries. We offer INAB accredited laboratory services for the testing & failure analysis of all HDPE pipe welds as well as essential on-site services such as pipeline swabbing, pressure testing and chlorination
For further information on any of our testing services please give us a call or send us an email